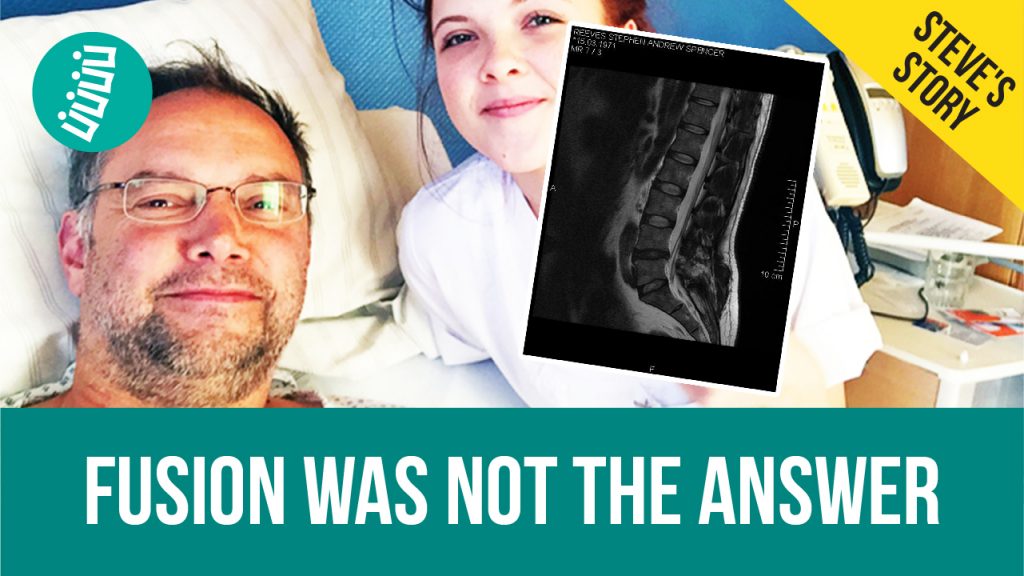 Steve is a 46 year old Company Director from Christchurch, New Zealand. He injured his lower back in a gym accident in 2013, describing the immediate pain as an "electric shock".
His X-Rays and MRI showed he had damaged his L4/5 spinal disc. He tried conservative treatment to no avail, and in 2015 he underwent a micro-discectomy procedure, as recommended by a local spine surgeon in New Zealand.
Unfortunately for Steve's case, this procedure of removing part of his unstable spine only created greater instability, and only 12 months later he was meeting with his surgeon again to discuss spinal fusion. Due to Steve's active lifestyle (gym, bike riding, canoeing and snowboarding) and likely risk of post-fusion "adjacent segment disease", he wanted to avoid a spinal fusion. As no surgeons in New Zealand offered him lumbar Artificial Disc Replacement (ADR), Steve researched motion-preserving solutions overseas and came across the Spine Connection team.
Our team stepped in and helped Steve receive an assessment of his case. Within 7 days he was accepted for Artificial Disc Replacement with the latest M6-L Disc, and Dr. Thomas Bierstedt would be his surgeon. Unlike some older generations of "ball and socket" style ADR Discs, the M6 disc can move in 6 directions, including shock absorption, and it's controlled motion makes it safe for use in multiple levels upon approval by an experienced surgeon.
Within just 4 weeks we coordinated and organised all the small details of Steve's medical travel journey, and he was ready to go.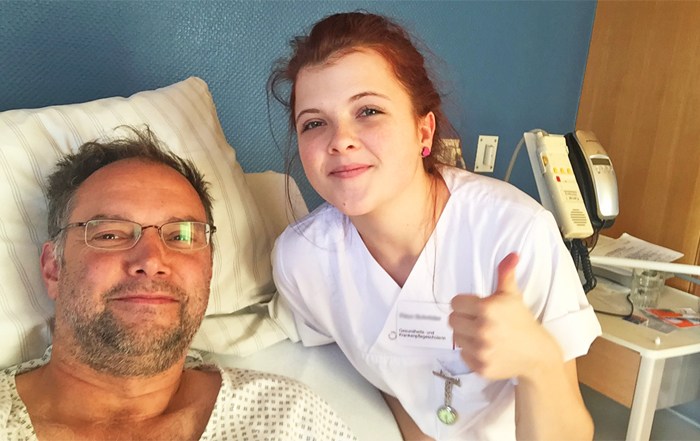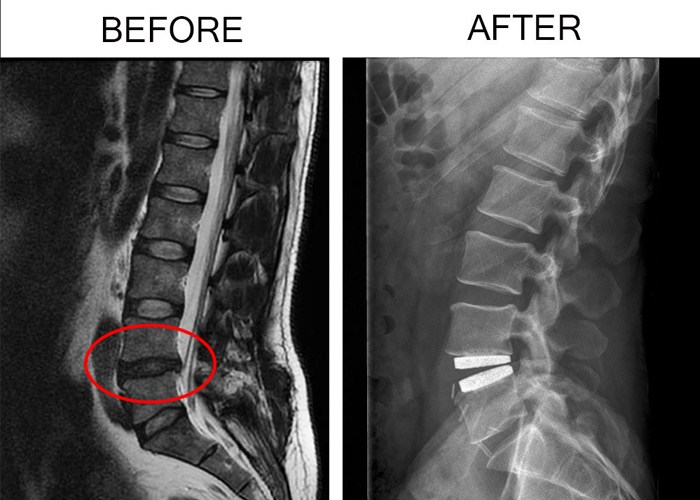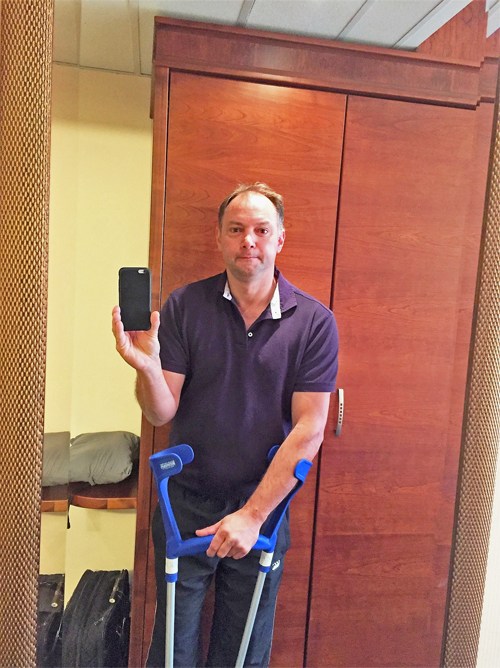 Upon returning home from his surgery, Steve wanted to share his story, so we asked him 6 important questions:
1. What was wrong with your spine and how did it effect your work and lifestyle?
Steve: I had a prolapsed disc L4-5 about 4 years ago, the injury greatly affected my life, as many days I would be exhausted from back pain and home by 6pm on the sofa, with weekends laid up trying to recover. It also greatly reduced my ability to have a normal social life. I had become very short tempered in general dealing with the pain.
2. What were your options with spine surgeons in New Zealand?
Steve: I had a discectomy two years earlier but it not work, along with cortisone injections, I was told that a spinal fusion would fix the problem.
3. What made you choose to travel to Germany?
Steve: After researching spinal fusions I knew it was not the answer as it would not get me back to full recovery. I remember waking up on a Sunday morning, shattered from the pain, depressed with the injury controlling my life and thinking there has to be a better solution than a fusion, so I started googling how to fix a prolapse disc, after a short time I found the Spine Connection website and thoroughly went through it in detail, then you tube to watch Dr Thomas Bierstedt operating, also continued to review other web sites but felt very comfortable with what I found with Spine Connection, I had contacted another Australian company but they would not tell me which implant they would use. Red Flag.
I had several conversations with Jake Lemon, he was very open and everything he told me made sense, along with talking to another patient that had been I then knew it was for me.
I was amazed that with 48 hours of uploading my scans to drop box I had a diagnosis, two surgery dates to choose from and the potential of full recovery. Within 4 weeks of contacting Spine Connection I was in surgery.
4. What was your experience like in Germany with your surgeon and the Medicos Aufschalke rehab centre?
Steve: I was a bit nervous going to Germany by myself. Meeting Dr Bierstedt was great he was very personable and put me at ease before the surgery answering all my questions as there were few. The Rehab center was great, there I met more patients that had similar surgeries. The Doctors and therapists were very professional and great to chat with as we got to know each other throughout the week. I was amazed that six days after surgery I was on a treadmill at the gym.
5. What lifestyle can you enjoy now that you're home and recovered?
Steve: The recovery has been amazing, , my friends were completely surprised to see me walking when I returned home, twenty five days after surgery I walked 13 kilometres. There were a few weeks I was slack on the exercises and my body slowed up but after a conversation with Jake I was in the gym and walking a lot which very quickly got me back on track. After three months I returned to normal activity, swimming, gym and progressively lifting heavier items, five months on I have no hesitation in lifting or engaging in any activity.
6. What would you say to anyone considering travelling to Germany for spine surgery?
Steve: The advise that I had received for fusion being the answer is simply from Doctors/ Surgeons that don't know any better and are simply not trained in the latest techniques now available in Germany. It is extremely disappointing to be faced with the option of fusion, but as I did I would suggest taking your health into your own hands and getting the best medical care available.
I would suggest to watch the surgeries on you tube of the ONZ Surgeons along with talking to a patient that's had it done.
For me it was a life changing experience from the injury controlling my life to now having my life back I am very grateful.
Many Thanks to Jake, Dr Bierstedt and the team that made this all possible.
Regards,
Steve
4 Weeks Post-Surgery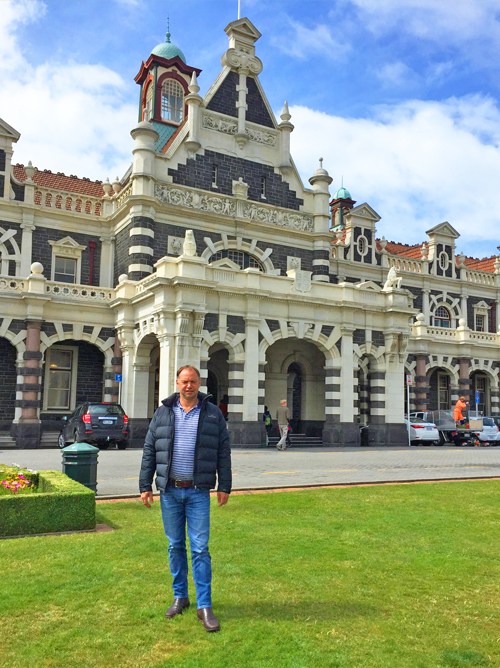 5 Months Post-Surgery
1 Year & 6 Months Post-Surgery
We keep in regular contact with Steve, who had a few 'up and down' months with nerve pain, which he calmed down with Gabapentin medication and resting from his training regime, and even tried a cortisone injection to test if there was an issue with his facet joints. He emailed us:
Hi Jake
I hope all is well?
My back has been great, I didn't notice any change with the cortisone injection.
Continued progress though a little sore after moving to a new house but sure it will settle back down again. I've changed my diet, no refined sugars, coffee and alcohol, as a result I've lost 4kg, also have a new personal trainer so all heading in the right direction. Will keep up the aqua jogging, massage and saunas and Pilates.
A chilly wet start to winter here, Phuket in April was great, 30 degrees was fantastic.
Regards,
Steve

Since his full recovery Steve has generously made himself available to talk with any new patients who've been recommended spine surgery in Germany. We have new happy patients returning home every week, and we aim to put new patients in touch with someone around the same age, with a similar lifestyle, who's already had the same surgery that's been recommended for them.