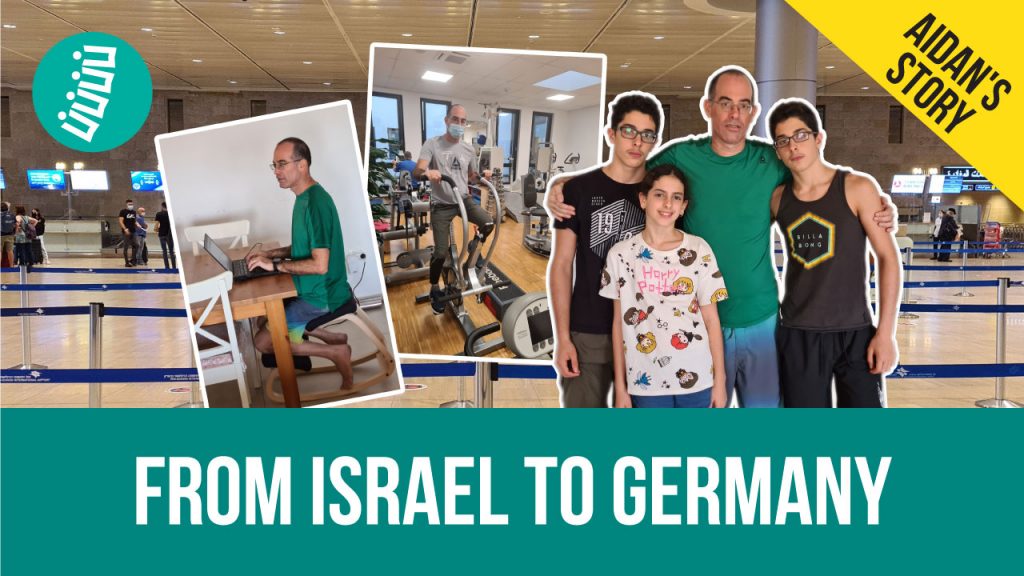 Aidan is a 49-year-old Computer Scientist from Israel. He contacted Spine Connection in early September 2020, with an interest to be assessed for motion-preserving spine surgery in Germany.
Aidan damaged three levels in his Lumbar spine, L3 to S1, in a motorbike accident 20 years ago. At the time he received a Posterior Lumbar Interbody Fusion (PLIF) at the lowest L5/S1 level. Over the years he managed his Lower back pain with exercise, medication, and limiting physical activities, but with pain increasing he knew something more had to be done.
We guided Aidan through a remote assessment with our German specialists, and he was confirmed as a good candidate for L3-L5 disc replacement surgery.
Compared with extending his fusion over another two levels, this was the ideal solution he was looking for, as it allowed him to restore and preserve controlled motion in his lower back. He had many questions for us, which we expect and encourage, and after many discussions Aidan decided the surgery was right for him. His surgeon was Dr. Bernd Illerhaus.
2020 has been challenging for medical travelers. However along with Aidan we still have many patients traveling every month to Germany for spine surgery. Beyond finding suitable airfares, extra considerations and preparations are required, and our team is experienced to help with these smaller details. Within 4 weeks of his original enquiry Aidan was in Germany undergoing his surgery, his caring partner Maya by his side.
Video interview with patients Aidan from Israel and Dave from the USA (September 2020)
Aidan's Letter Upon Returning to Israel
Dear Jake and Malte,
I want to reach out to extend my gratitude and admiration to the entire team working in this amazing ONZ program.
Personally I want to thank Jake, Malte, Susan, Shana, Andy the driver, Dr. Thomas Bierstedt and Dr. Bernd Illerhaus for performing the miraculous ADR in my Lumber spine levels L4/L5 and L3/L4 and supporting me fully. From the initial evaluation, to hand holding during preparations, to travel logistics, to hospital stay, post-op and rehab, each element was executed to perfection and all elements working in harmony.
This has brought 20 years of unimaginable suffering to an end. The motorcycle accident I had in 2000 smashed three lumber levels: L5/S1, L4/L5 and L3/L4 with the 2001/2002 fusion of L5/S1 solving some problems while creating others. My acute back pain thereafter triggering a condition of Peripheral nerve hyperexcitability (PNH) syndrome, with relentless full body tremor, always stiff muscles, random spasms and constant sleep deprivation.
I honestly don't know how I survived the torments and torture for so long. Every single moment was a challenge. While up keeping the appearance of normality of just a single day was virtually impossible (and I had more than seven thousand such days…).
I'm now back home in Israel with zero (!!!) back pain and minimal post op pains (after going off painkillers over a week ago) I can't be happier. Life is looking bright again for the first time since year 2000.
Thank you from the bottom of my heart,
Best wishes,
Aidan

Aidan has generously offered to talk with qualified patients considering spine surgery in Germany. Please contact Spine Connection and we are pleased to pass on his details.